Horizontal split case Motor driven Fire pumps (LHCE series)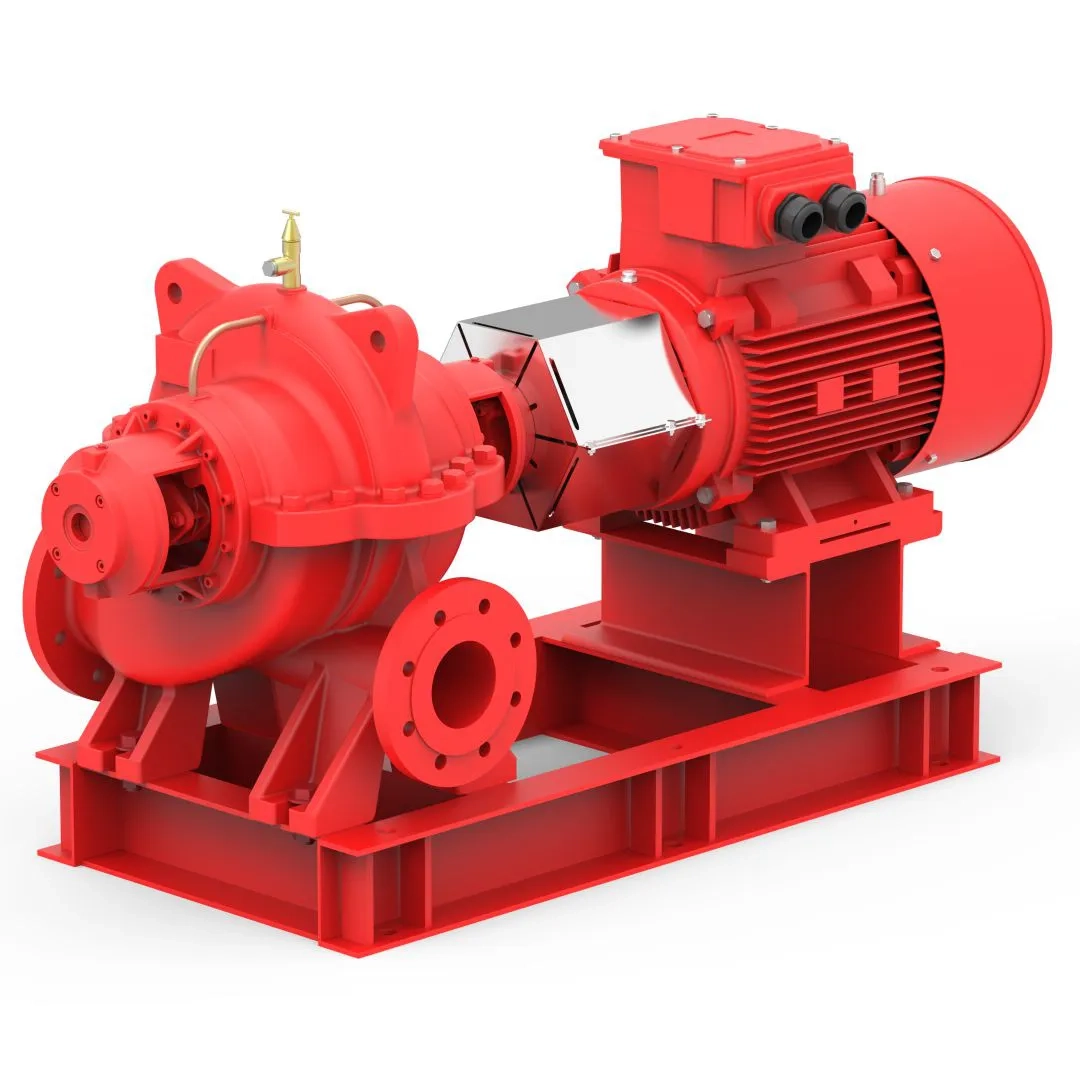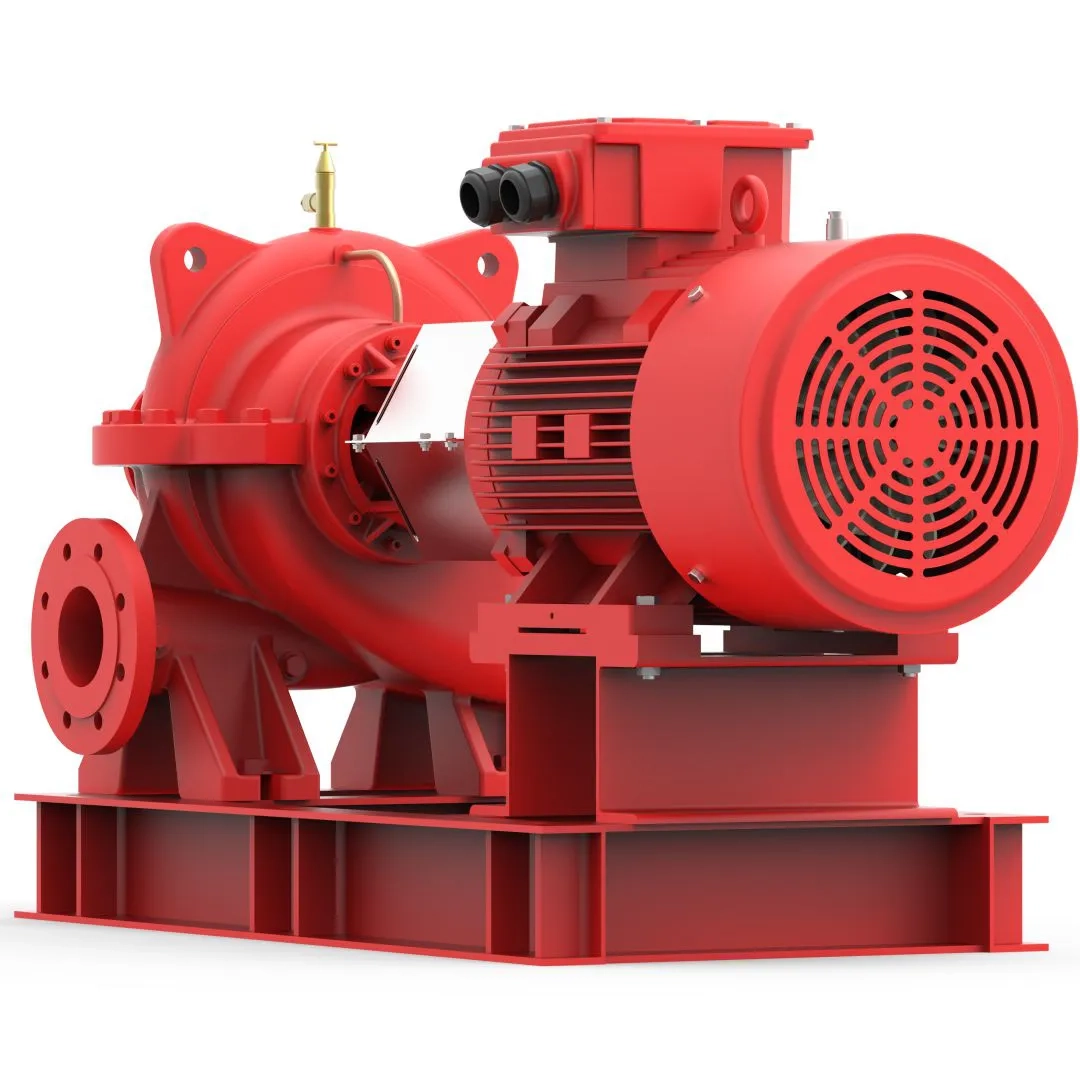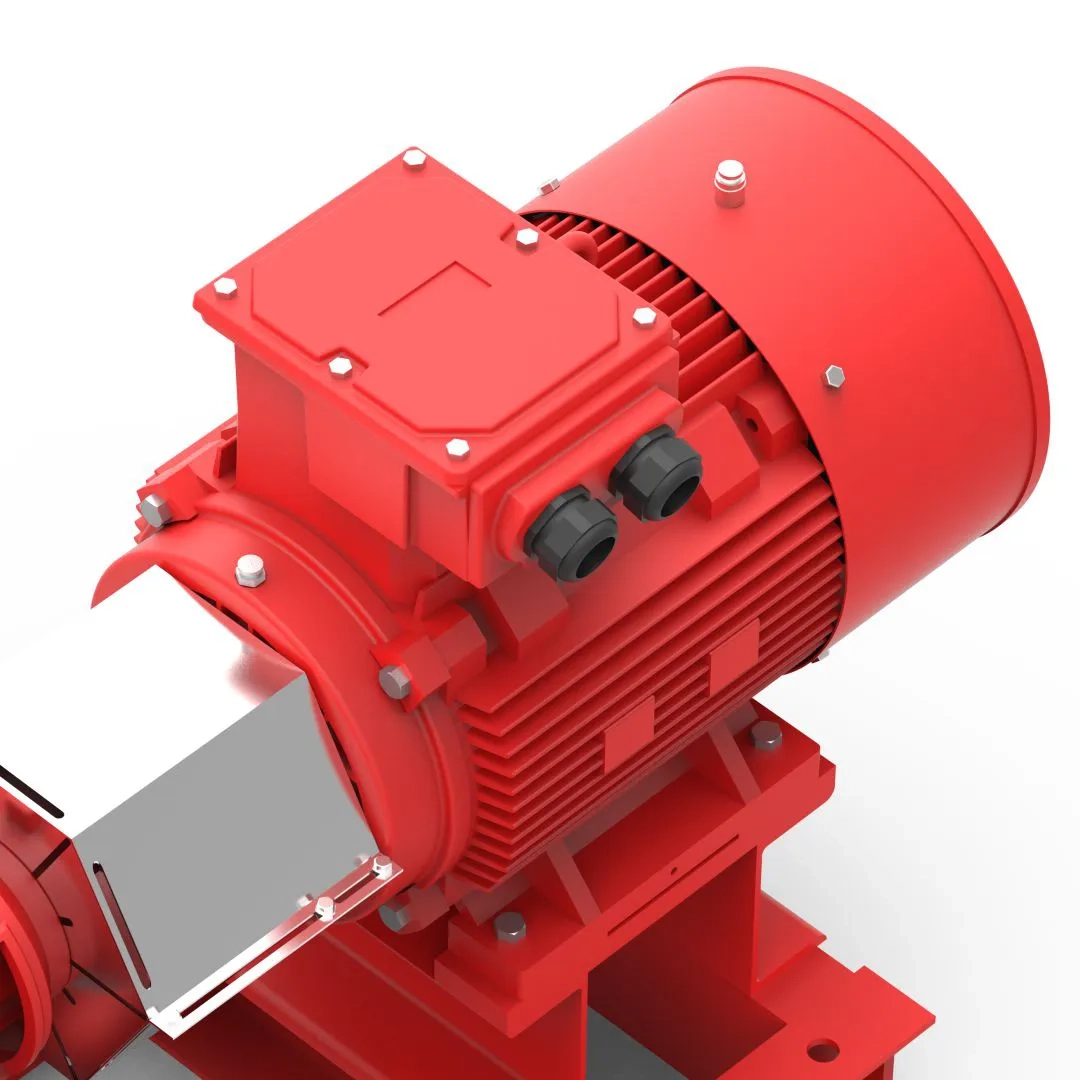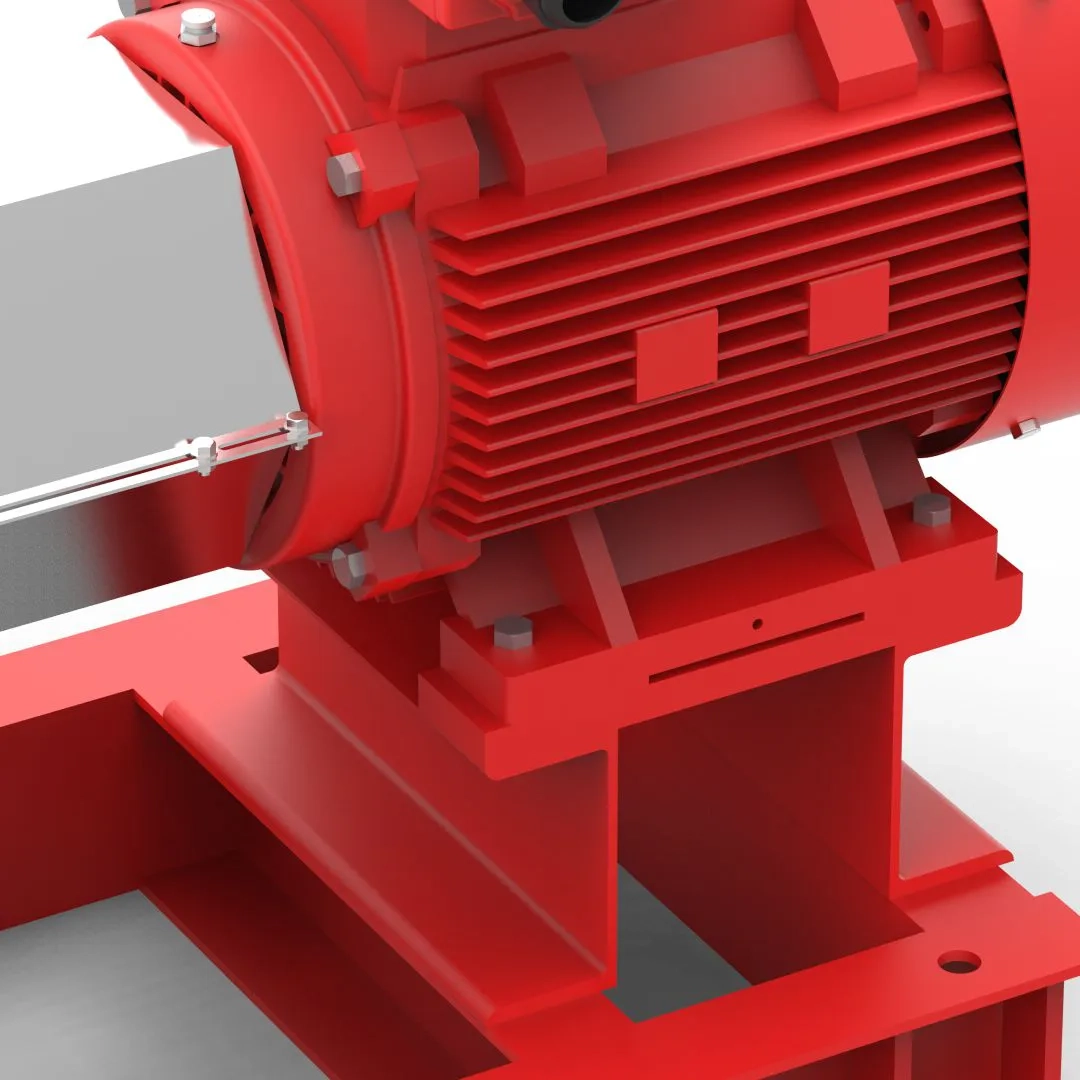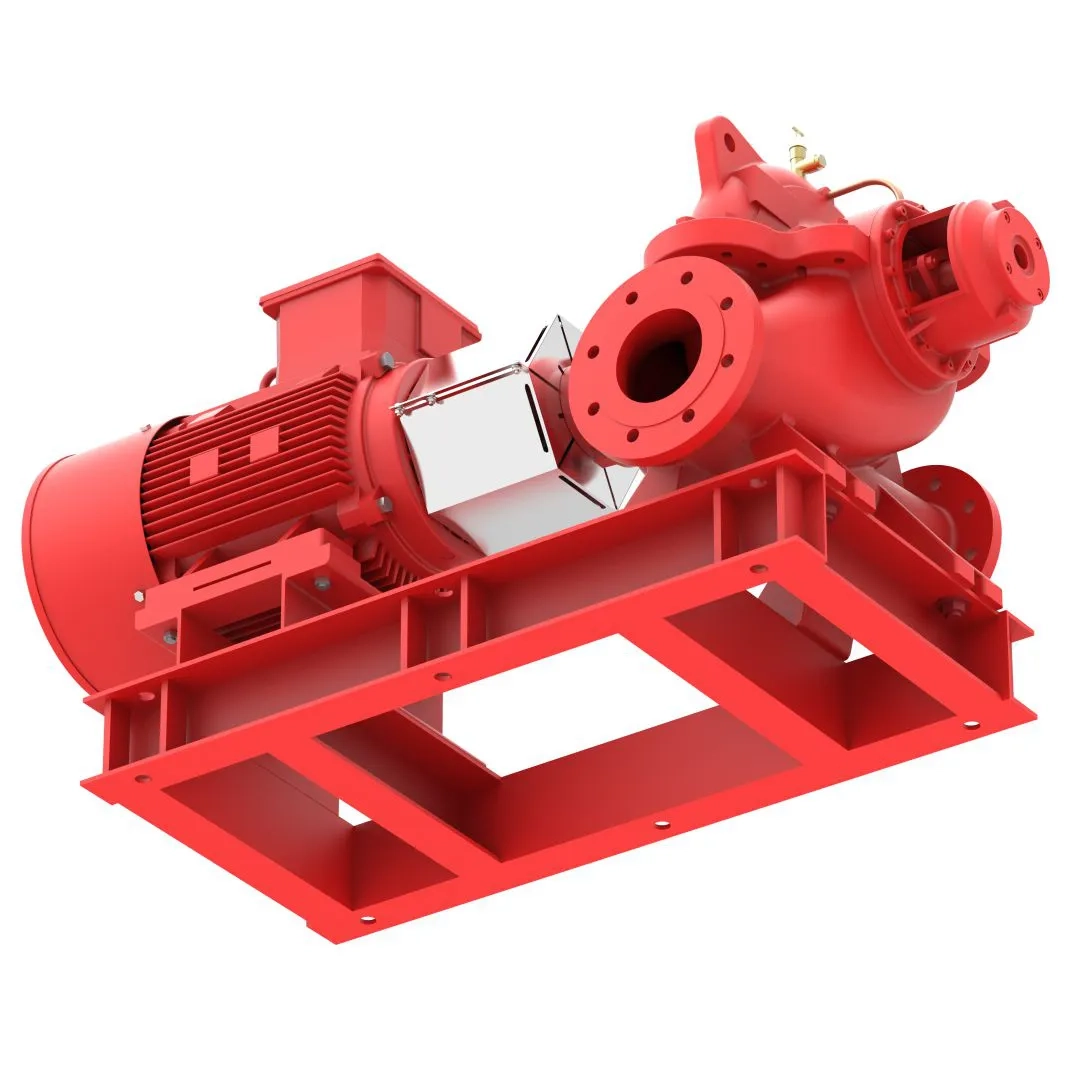 Features
The pump shall be designed for clean and clear room temperature water to be used in fire fighting application.
The pump casing shall be of Cast Iron grade FG 260 as per IS 210 / ISO 186 with inline suction and discharge port.
The pump casing shall have threaded ports near suction and delivery flanges for installing suction and discharge pressure gauges. The pump shall also have a threaded drain port at the bottom of casing for draining the pump during maintenance.
The pumps shall have closed type impeller with Bronze LTB2 (standard supply) & Cast Iron FG 260 material.
The pump induction motor shall have F class insulation and S1 duty. TEFC motors shall be with IP55 protection.
The Motor shall be suitable for 3 phase, 415volts, 50 Hz power supply.
The pump accessories Suction and discharge pressure gauge & Casing relief valve shall be supplied on request.
The entire pump set including base plate and motor are to be painted RAL3002.
Variety & Range
Flow Range: 500 to 3000 USgpm
Head Range: 66 to 244 psi.
Rated speed: 960, 1450, 2900 rpm
Applications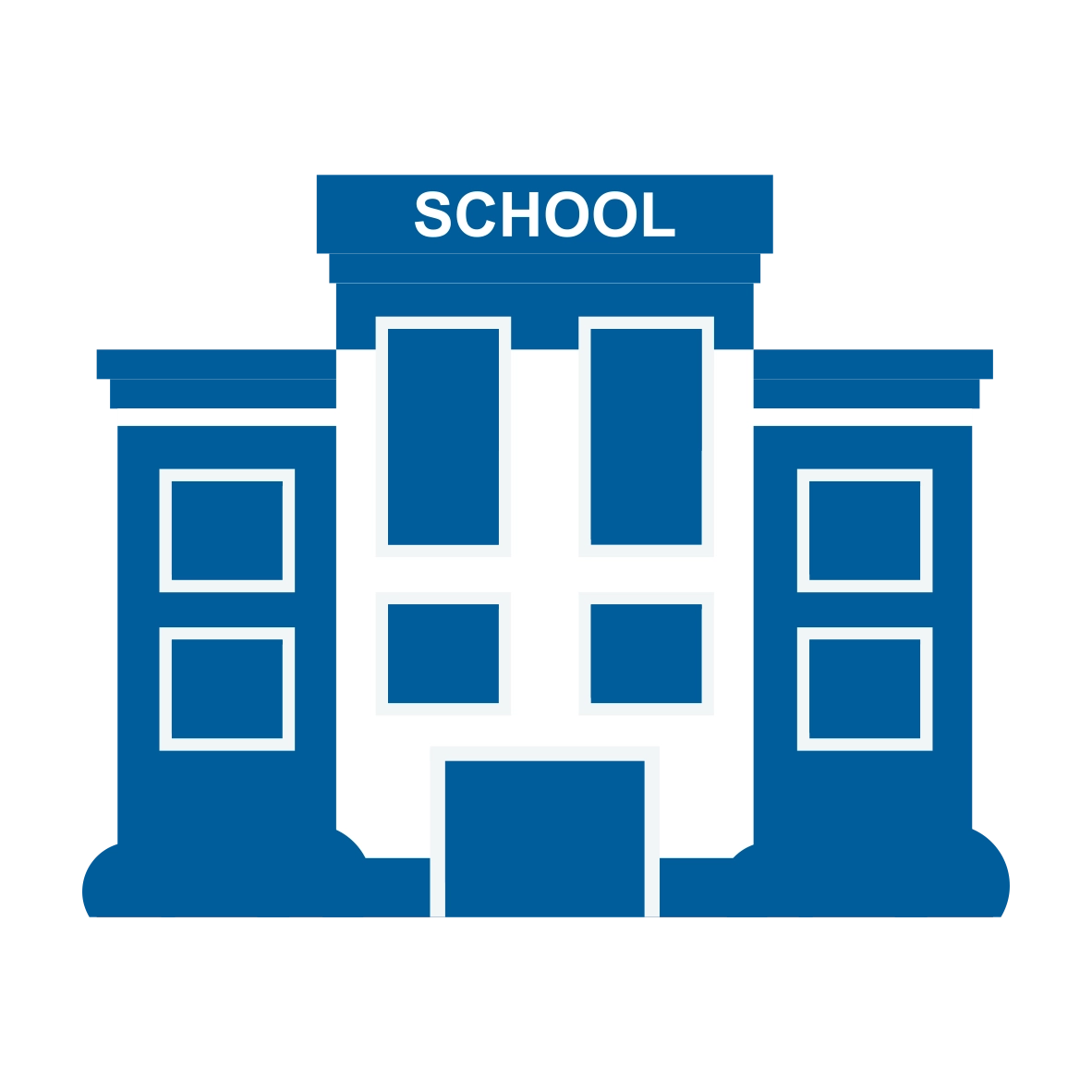 School Building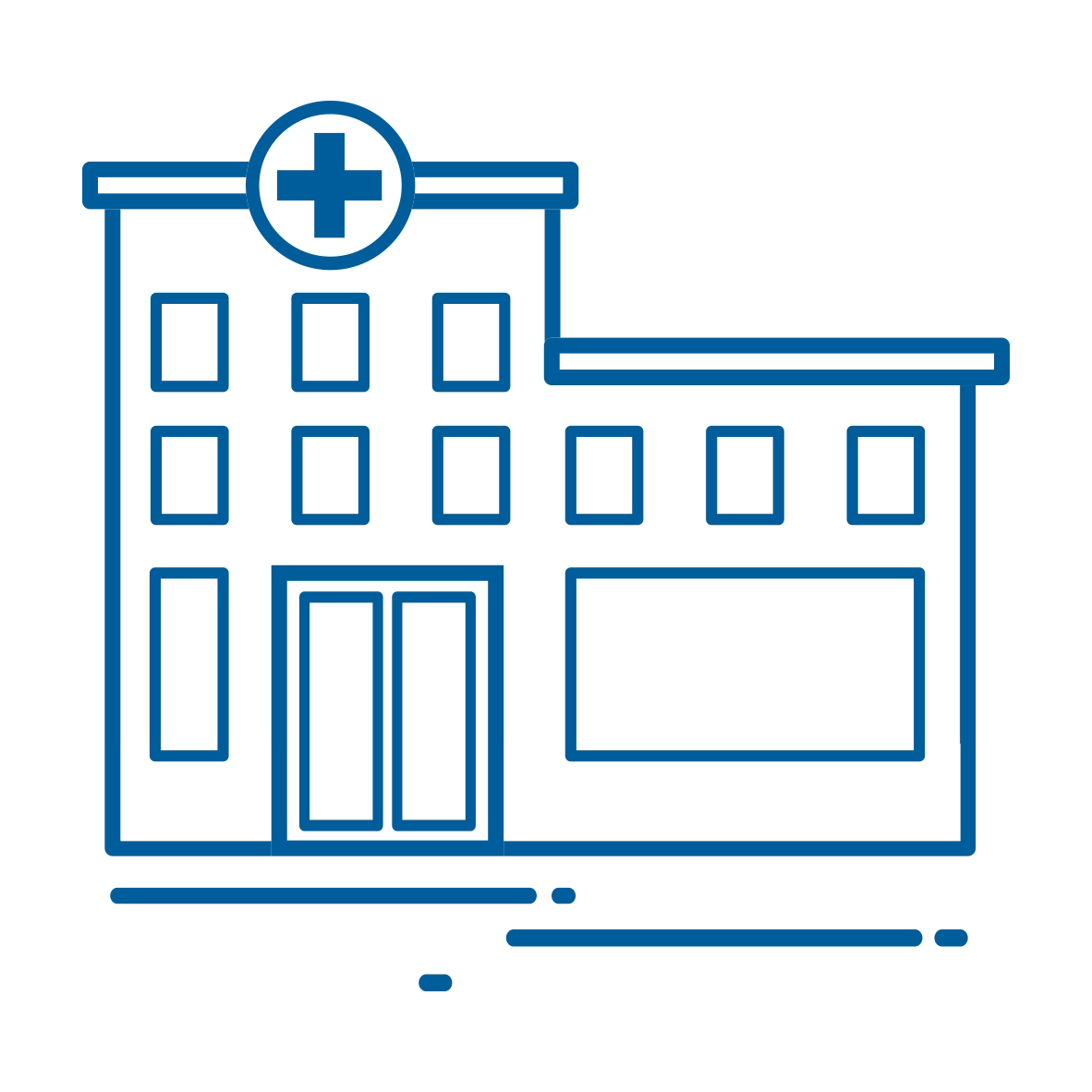 Hospital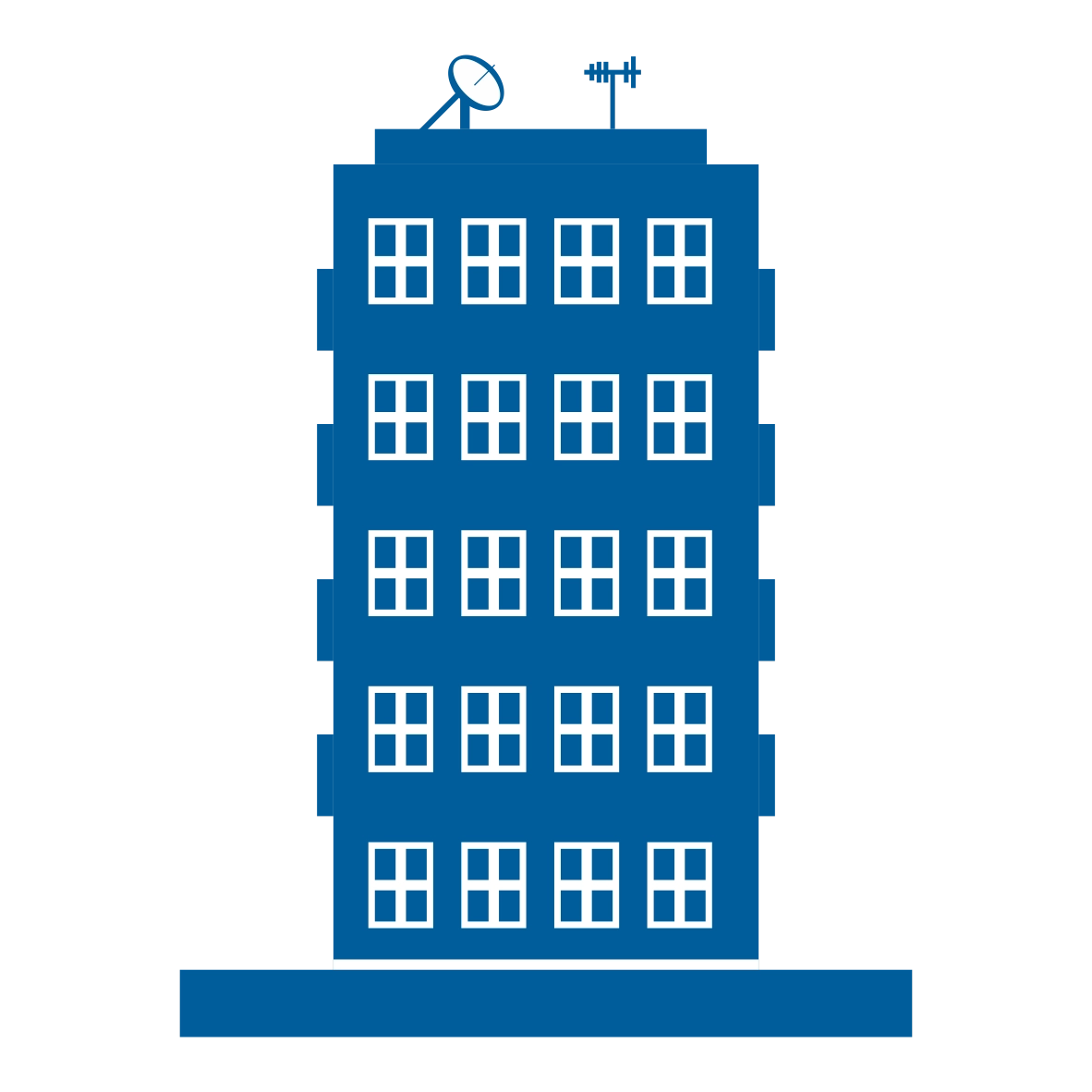 Apartments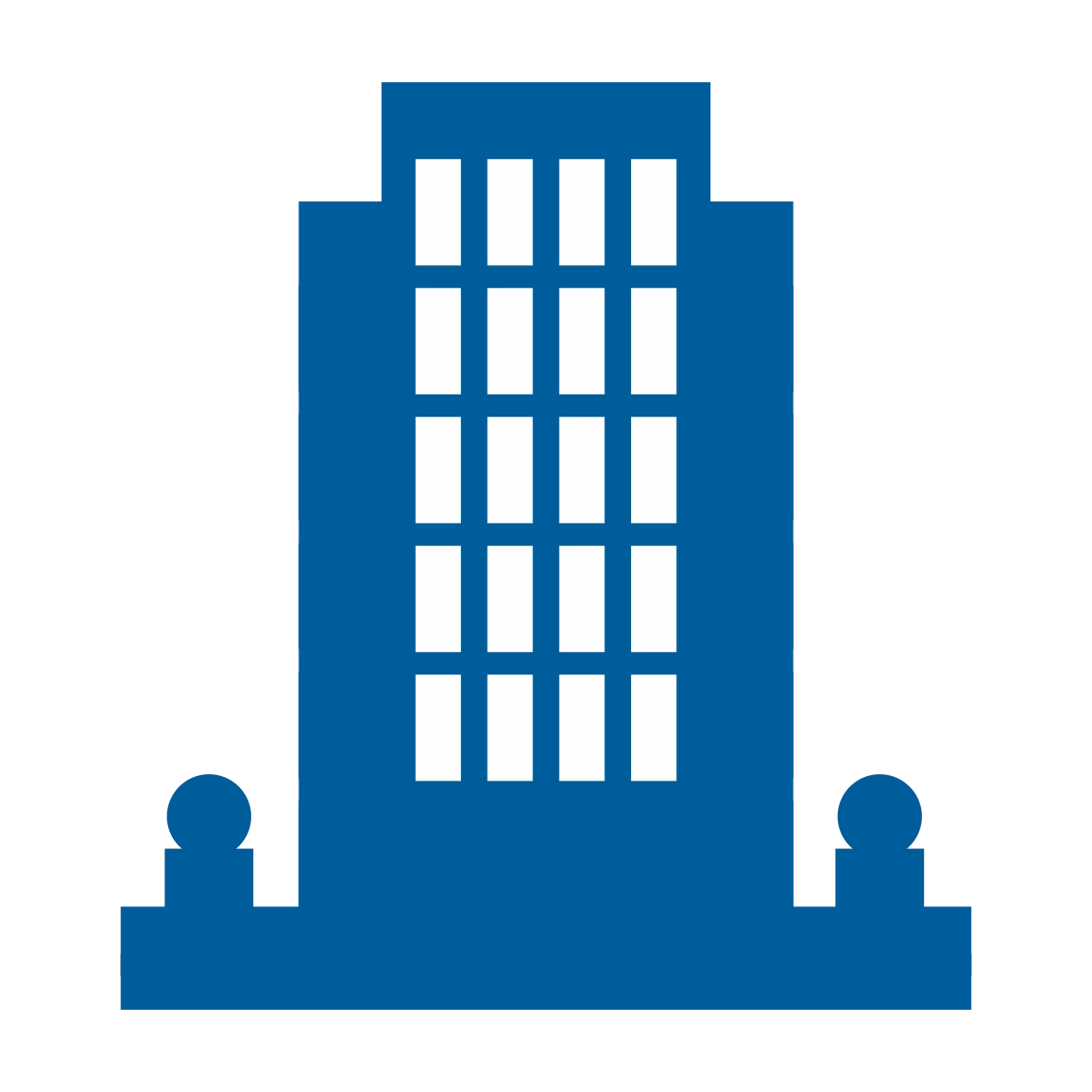 Commercial Buildings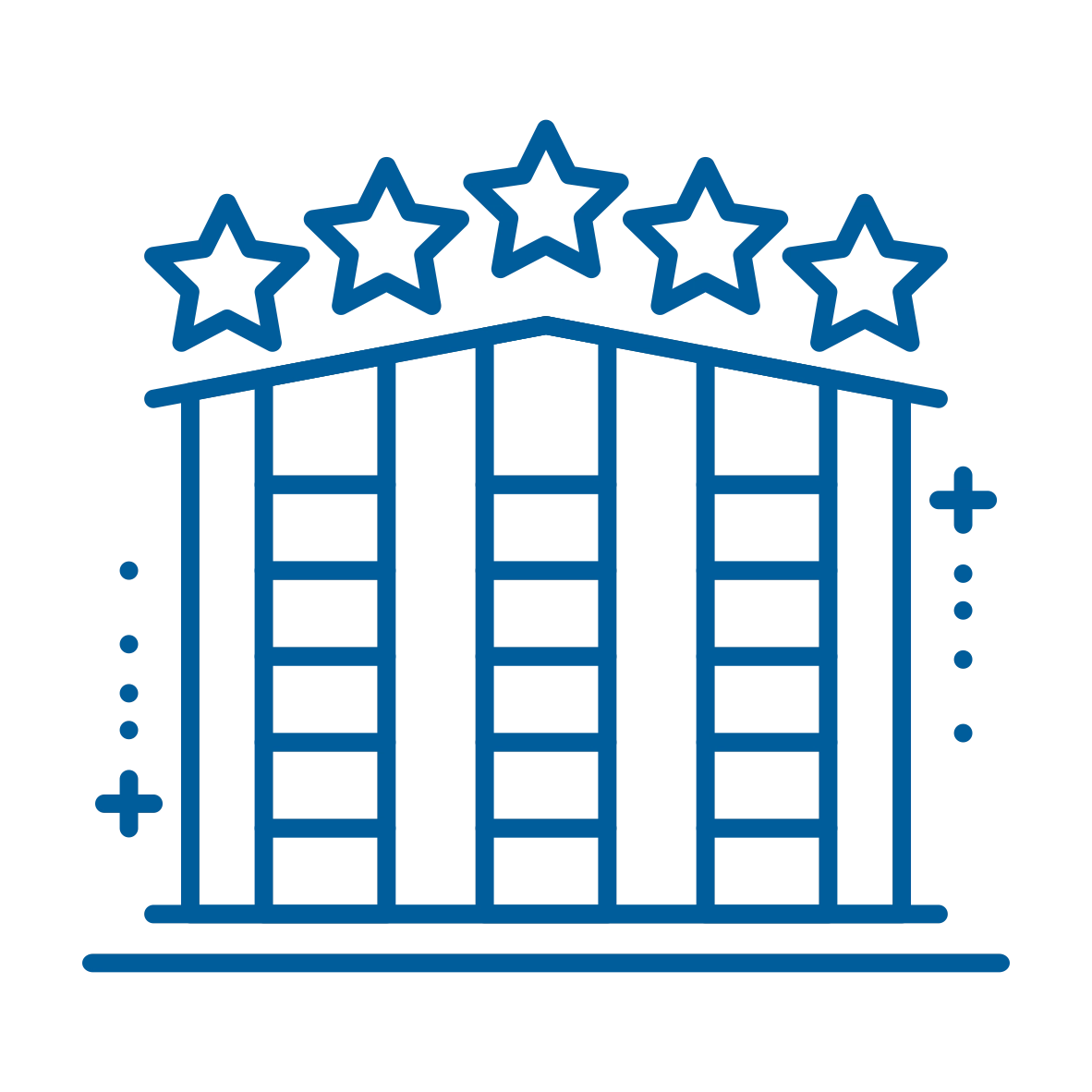 Hotels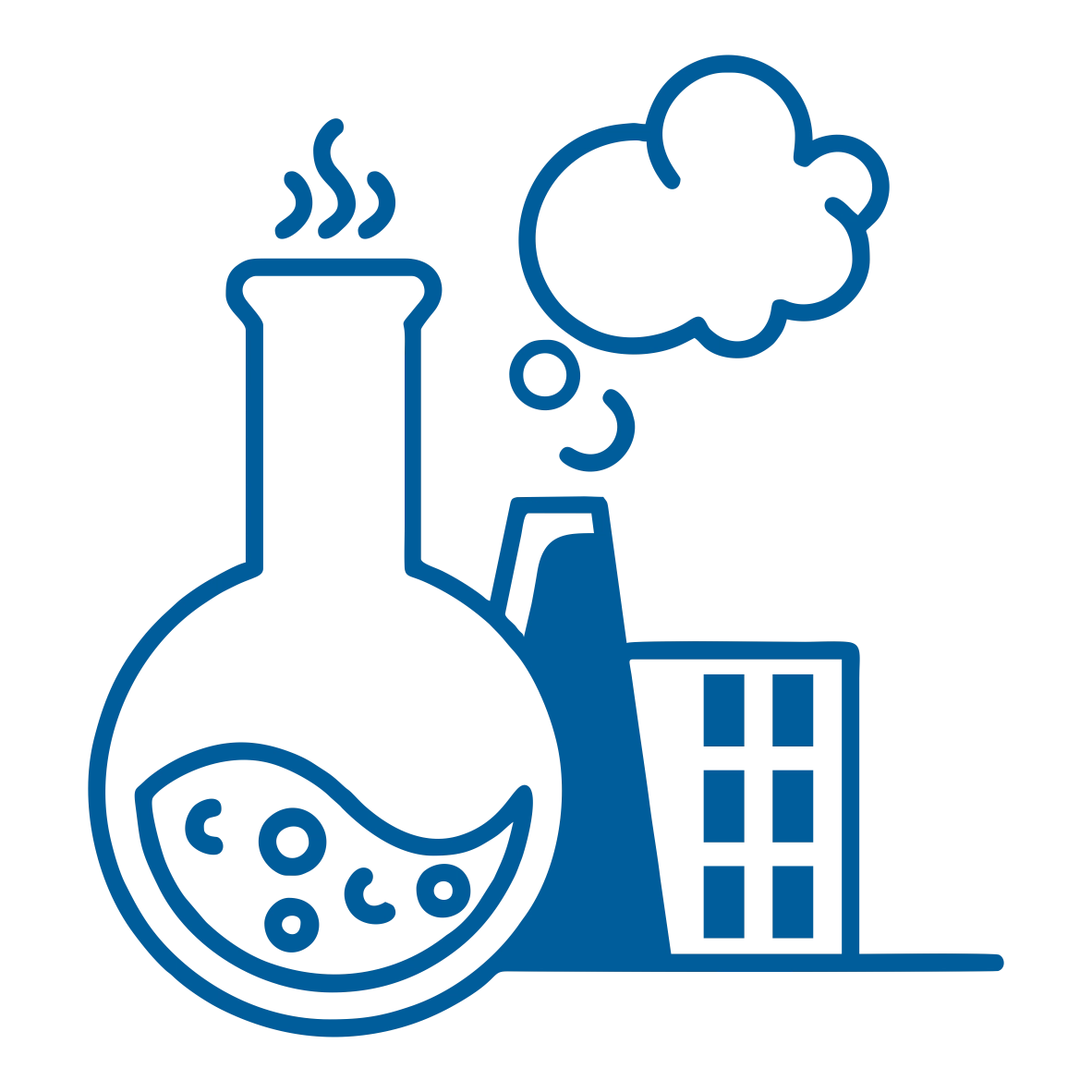 Chemical Industry